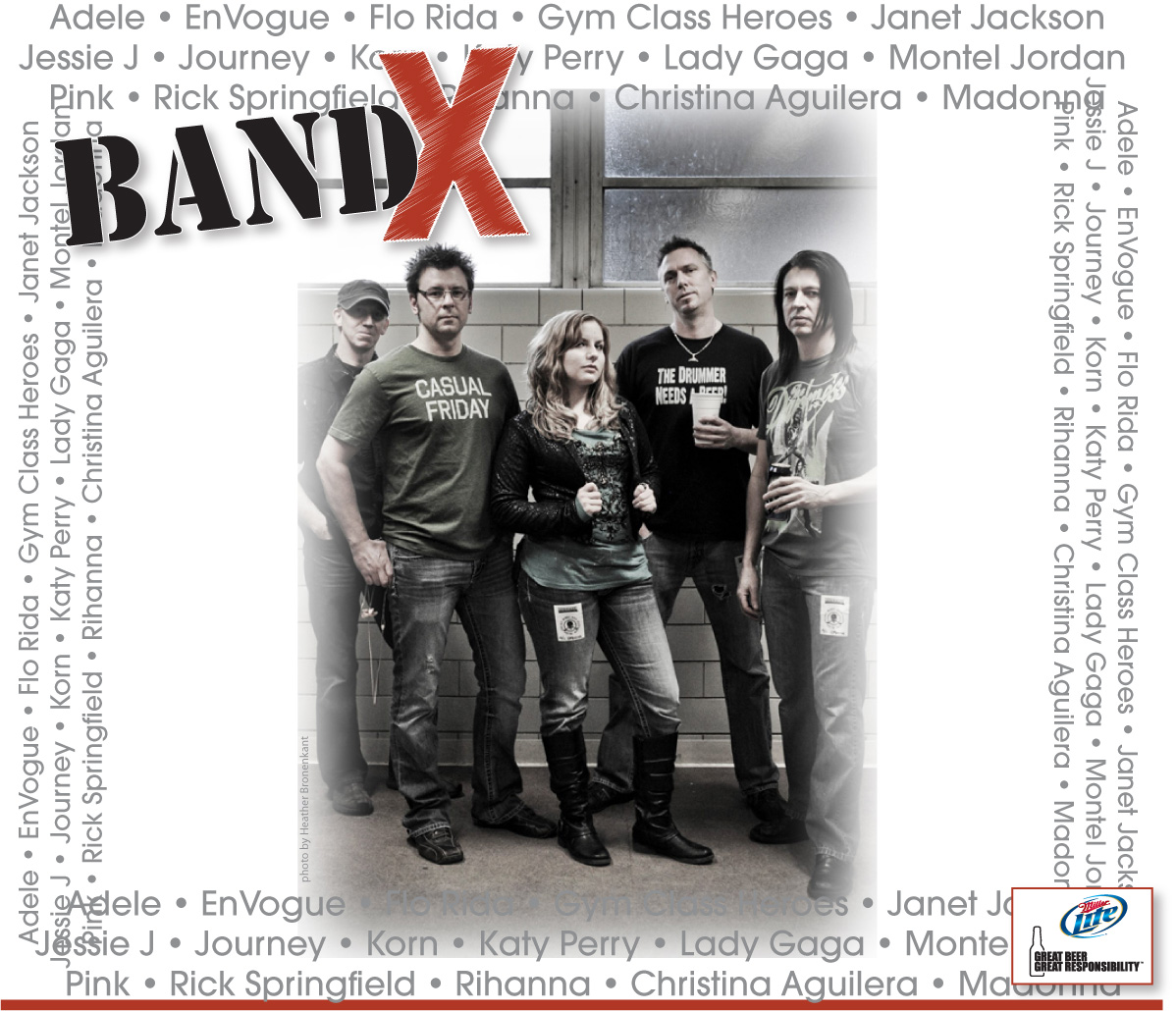 Band X is happy to be back as the certified* opening band for The Boogie Men!
We'll get your juices flowing as we bang out your favorite hits from today and all the way back to the 80's.
Check back soon for more BAND X related news!

*Band X is certified by the music standards set by "Sweetwater, Flash & Jam" a subsidiary of "Shakin Bootie by Night" industries!